Search for updates¶
This section describes how to search for new and updated records in AtoM. Only an authenticated (i.e. logged-in) administrator can search for updates.
To search for new updates:
Click on the Admin menu in the main menu located in the header bar and select 'Description updates' from the drop-down menu.

On the left-hand side of the "Browse newest editions" page, under "Type", select either Archival description, Authority record, Archival institution, Term or Function from the drop-down menu.

Below "Type", select a date range:

Select Creation for new records
Select Revision for updated records, or
Select Both for both.

If searching for Archival description, set "Publication status" to either published or draft records, or both (i.e. All).

Click the "Search" button.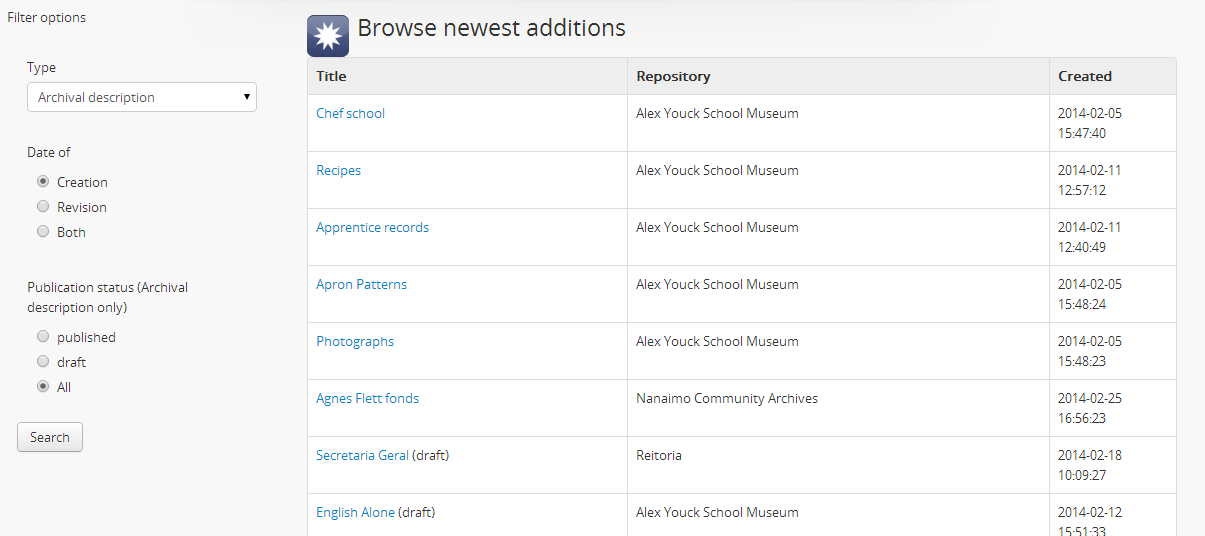 Results will display in the right-hand panel. They can be browsed individually by clicking on the blue title. Administrators can then Edit, Delete, Add new, Duplicate, or Move descriptions, records, institutions, terms or functions by referring to the button block at the bottom of the page.