Print finding aids¶
Note
As of AtoM version 2.0, the ability to create and print finding aids is limited. We hope to include enhanced functionality in future versions.
Print finding aid¶
Navigate to the View archival description screen and select the level of description (e.g., fonds, series, file etc.) that you want to view. For general purposes the highest level will provide you with an overview of the materials in context and consolidate information about the fonds including extent and medium, scope and content, admin/biographical history and rights.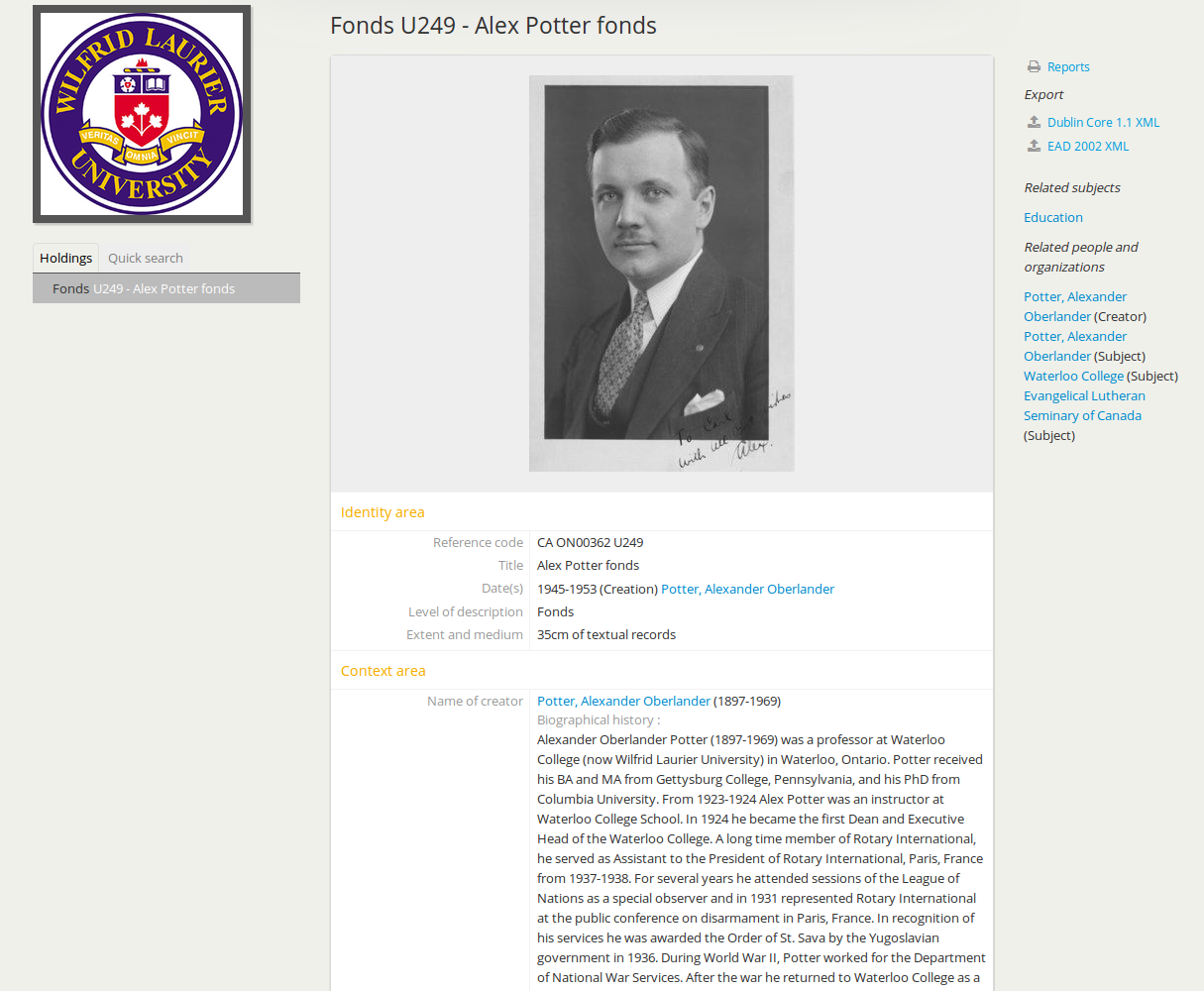 Select the print function from your browser. Your browser should allow the option to print "as is", see a preview of the print and save it as a pdf.
Important
Be sure to expand any long character fields by clicking the expand button

before printing.
You can add file and item lists to your print finding aids by following the instructions under Create and print file reports and Create and print item reports.